During DJ Sven's Disco Inferno Show

A recent Mash-up by Ben Liebrand: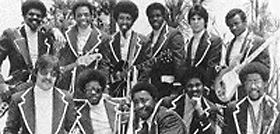 Trammps - Disco Inferno
Combining the intro of "Shout" with "Disco Inferno", a vocoder was added as well as the typical late 70's "piew" sounds.
---
What happened to the rest of In The Mix?
---

zo 16 januari 2005
Benefiet Festival
Rock Academie, Double Dutch en 013 organiseren:
Tilburg voor Azië
POP / ROCK The Nits + Gruppo Sportivo + Massada + Freek de Jonge + Henny Vrienten + Frank Boeijen + George Baker + De Deurzakkers + Woost + Danny Vera + Bertus Borgers Foyer Rockband + Ben Liebrand + DJ Sueside (Wu-Tang Clan) & Salah Edin + League of XO Gentlemen + One In A Million + Glamourama! + Corry Konings +
Aanvang 15.00 / zaal open 14.00
ENTREE 5,55 EURO / Alle Zalen
Meer info
over dit event
---

A weekly suggestion to make your retro trip complete.
Obviously influenced heavily by my love for Science Fiction
read more...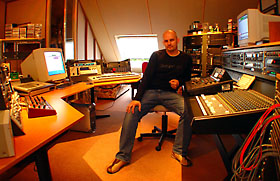 All mixes and remixes by
Ben Liebrand
except as noted otherwise

Ben spins live at the wheels of steel. Check
here