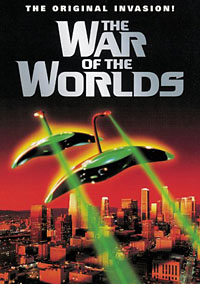 War of the worlds (1953)

Before you go and see the 2005 version this year, take a look at the classic version from 1958

H.G. Well's classic novel is brought to life is this tale of alien invasion. The resisdents of a small town are excited when a flaming meteor lands in the hills. Their joy is tempered some what when they discover it has passengers who are not very friendly.



Styling


Story


Special Effects in Original Film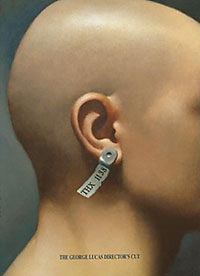 THX 1138 (1971)

Long before Starwars, George Lucas gives us a view into a possible future where love and drug evasion are the biggest crimes.

This new releases has many visually updated scenes, mostly improvements on the original version, but I do miss the "guy dropping of the scaffold" in one of the final carchase scenes.

It was that carscene which I remembered most and although the rest of the film brilliantly conveys the feel of this odd possible future, it is that carchase that puts you on the edge of your seat.

Many references for the true movie freak as THX, the number 1138 and vocal effects from this film re-appear in later Lucas movies, and the fact that at one point in this movie a voice on intercom annouves a wookie being hit on the highway.

Remember, the original film was from 1971.


Styling


Story


Special Effects in Original Film


Special Effects in this new release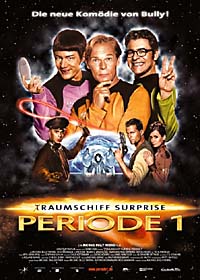 (T)Raumschiff surprise

What's this ???
t's a perfect parodie on Science fiction classics as Star Wars, Star Trek, The 5th element, Minority Report and numerous other bits stolen from classic SF moments in film. The special effects are excellent and of the same quality as recent Star Wars episodes
Storyline
The year is 2300. The (gay) crew onboard of the spaceship Surprise is practising for the miss Waikiki beach contest and is trying to ignore all messages from earth. Finally a fax (in 2300) arrives which they cannot ignore.
Should you see this film and will you enjoy it???
Only if you understand the German language fluently and are familiar with the SF classics it is based on.
Quote (also to test your german knowledge) :
Wir haben ein fax bekommen. Wir müssen die Erde retten. Haben wir überhaupt Zeit für sowas ???


Styling


Story


Special Effects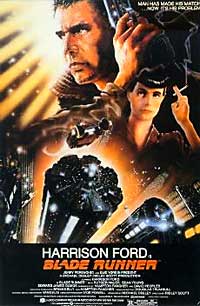 Bladerunner (1982)

Deckard, a blade runner, has to track down and terminate 4 replicants who hijacked a ship in space and have returned to earth seeking their maker.

Capturing the right dark mood this picture takes you to a possible future with robots working in human unfriendly atmospheres on remote planets. Ofcourse there is no reason for a "mining robot" to look like Rutger Hauer, but I am glad he does.

Vangelis' music score complements the melancholi dark mood perfectly.


Styling


Story


Mood & Feel


More robots going haywire?? See I,Robot below!!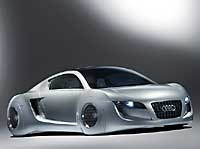 I,Robot (2004)

Not yet a classic, but bound to become one
A new breed of robots to serve and protect, still something goes wrong and Will Smith comes to the resque driving the wonderfull Audi RSQ


Styling


Story


Mood & Feel
Famous Quote: Will Smith sneezes and says "Sorry, I am alergic to bullshit"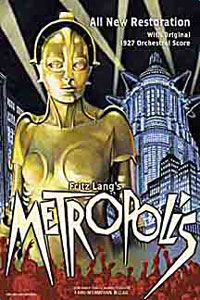 Metropolis (1927)


It is the future, and humans are divided into two groups: the thinkers, who make plans (but don't know how anything works), and the workers, who achieve goals (but don't have the vision). Completely separate, neither group is complete, but together they make a whole. One man from the "thinkers" dares visit the underground where the workers toil, and is astonished by what he sees...

This film made in 1927 is a styling landmark often copied in videos and other films. Small details like a 10 hour (decimal) clock combined with a turn of the century look into the future make this film a true landmark.

Sky Captain (appearing this summer of 2004 has an identical styling to it and the trailers look just great



Styling


Story


Retro Feel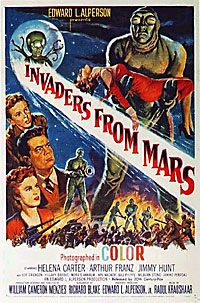 Invaders form mars

A small boy is the first to see strange lights near the city. Soon after this people start acting strange...

During the battle in the underground tunnels, when several of the Martian "mutants" are lumbering through the caves with their backs to the cameras, the zippers going down the backs of their costumes are clearly visible. Don't you just lovethat!



Old Style Special Effects


Story


Retro Feel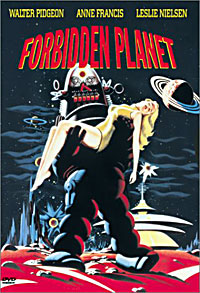 The Forbidden Planet

A starship crew goes to investigate the silence of a planet's colony only to find two survivors and a deadly secret that one of them has

See this picture and it will become clear where Star Trek found it's inspiration. The famous viewer Spock always uses on the bridge and the one-person elevator are only a few of the items that made it from this classic into the Star Trek series.

Robby the Robot is an all-time classic which even could be ordered for a while as a full size replica.



Old Style Special Effects


Story


Retro Feel

Famous quote :
Robby the Robot : Sorry miss, I was giving myself an oil-job.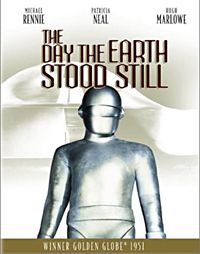 The day the earth stood still (1951)

Alien visits earth to make the "earthlings" understand that they are distroying themselves. The message still as appropriate today as it was when this film was made.
Parts from the voice over of this film where used in the intro of one of the grandmixes

Old Style Special Effects

Story

Retro Feel
Famous quote : Klaatu barada nikto!