One hour non-stop mix by Ben Liebrand

As if you were back in the old days Ben mixes tracks from the past with a touch of the present.
Unique - What I got is what you need
Tony Terry - I can't forget the girl
Harold Faltermeyer - Theme from Axel F
Sinead O'Conner - Nothing compares to you
Guru Josh - Infinity (sax sample)
Secchi - I say yeah
Rod - Shake it up (Do the boogaloo)
Narada Michael Walden - Tonight is alright
Jamie Dee - burning up
David Morales - Gimme Love
Raf - We Gonna get
Double Trouble & The Rebel MC - Just keep rockin'
Tyree - Move your Body
---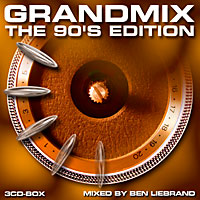 20one11 by DJ D-Nar
20 tracks at 111 BPM
Scritti Politti - Absolute
The Art of Noise - Paranomia - Ben Liebrand remix
Incognito - Crazy four you
Michael Jackson - Remember the time
Evelyn Champagne King - Personal touch
Kool and the Gang - Get down on it - Oliver Momm remix
Spence - Get it on
Mc Fadden and Whitehead - Ain't no stoppin' us now ft Jocko Hendersson
Pino d'Ango - Ma quala idea
Central Line - Walking into sunshine
Pet Shop Boys - Domino dancing
Niki - Loveride
Snap - The cult op Snap
Awesome - Take no crap
ABC - The night you murdered love
Jody Watley - Don't you want me
The SOS Band - The finest - 12" remix by DJ D-nar
Pebbles - Love hate
Indeep - When boys talk - Acapella remix by DJ D-Nar
Silver Pozolli - Around my dreams - 12" The P-Beatmix by DJ D-Nar
Queen - Radio gaga
Queen - Another one bites the dust *)
( * added by Ben to be sure the mix would run the full hour)
DJ D-Nar
www.smallhans.com
---

A weekly suggestion to make your retro trip complete.
Obviously influenced heavily by my love for Science Fiction
read more...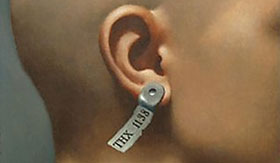 THX 1138 by George Lucas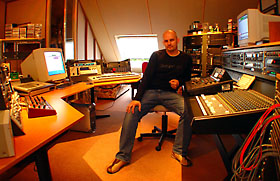 All mixes and remixes by
Ben Liebrand
except as noted otherwise

Ben spins live at the wheels of steel. Check
here