One hour non-stop mix by Ben Liebrand

As if you were back in the old days Ben mixes tracks from the past with a touch of the present.
Eric B & Rakim - Paid in Full
Slyfox - Let's go all the way
De la Soul - Hey how are you doing
Hot chocolate - sexy thing
Patti Labelle -release
Will Smith - Men in Black
Art of Noise - Beatbox
Average White Band - Pick up the pieces
George Benson - Give me the night
Sharon Red - Can you handle it Dubmix
Gayle Adams -Stretchin' out
Rock steady crew - hey you (the rock steady crew)

Artists featured in this episode:











---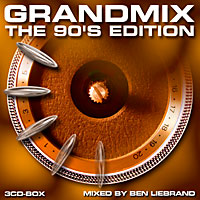 The Dance Shake by Gertjab Kuipers aka GJK
1. Intro / Tom Jones – Kiss
2. Gene Chandler – Get Down
3. The Whispers – And The Beat Goes On
4. Five Star – Let Me Be The One
5. Inner Life & J. Brown – I Like It Like That
6. Shalamar – Second Time Around
7. Joe Bataan – Rap-O Clap-O
8. Chas Jankel – Glad To Know You
9. Billy Ocean – Stay The Night
10. Al Hudson & Partners – You Can Do It
11. Kool & The Gang – Fresh
12. Colonel Abrams – I'm Not Gonna Let
13. Midnight Star – Midas Touch
14. Kashif – I Just Gotta Have You
15. Yazoo – Situation
16. Gloria Estefan – Dr. Beat
17. Oliver Cheatham – Get Down On Saturdaynight
18. Double Trouble – Street Tuff
19. Raze – Break For Love
20. My Mine – Hypnotic Tango
21. Bb & Q Band – On The Beat
22. Five Star – If I Say Yes
23. Earth Wind & Fire – Turn On (The Beatbox)
24. Imaginations – New Dimentions
25. Jellybean – Jingo
26. Shannon – Give Me Tonight
27. Gary's Gang – Keep On Dancing
28. Void Vision – Cyber People
29. Fun Fun – Happy Station
30. Innercity – Good Life
31. Centerfold – Dictator
32. Kool & The Gang – Celbration
33. Spinners – Working My Way Back...
34. Evelyn Thomas – High Energy
35. A-Ha – The Sun Always Shines On Tv
36. Bobby O – She Has A Way
37. Chaka Kahn – I Feel For You
38. The Reynold Girls – I"D Rather Jack
39. Sheila E – The Glamorous Life
40. Donna Summer – I Feel Love
41. Outro
Please Send Your Comments To:
Ruben.Anouk@Home.Nl
---

A weekly suggestion to make your retro trip complete.
Obviously influenced heavily by my love for Science Fiction
read more...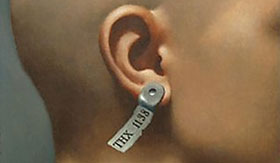 THX 1138 by George Lucas