2 minimixes classics by Ben Liebrand:

Abba - Lay all your love on me
The only Abba track which made it to the dancefloors of the serious cliubscene, due to a special disconet remix. This minimix takes it even a step further

Forrest - Rock the boat
Full length 10 minute 20 second, rough mix by Ben Liebrand
just to have something to take home after the final day of recording and before the track was to be mixed for real.

A new mix combination by Ben Liebrand:

Kylie Minogue vs. C&C music factory - Gonna slowly make you sweat.
Kylie meets "Gonna make you sewat" to result in a funky mash-up, with a bonus horn section from Ben Liebrand's "Move to the bigband.

Ben's guest tells us about his adventures and all-time favorites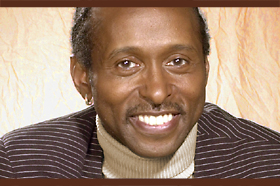 Forrest Thomas, vocalist of the Hits Rock the boat and Feel the Need, But also the voice behind the Julius Green Hit: Rock your baby. Fortunately Forrest decided to not also sing, but also perform "Rock the Boat" on stage, making it a european hit!
We talk about his adventures and about some of his all time favorites:

Stevie Wonder - I Wish

Earth Wind & Fire - I can't let go

Forrest - Gotta get up
A brandnew track by Forrest proving he is still up and running in 2004!
Also listen to the extra interview
here
.

Your chance to get your mix played on air. Send them to:
Postbus 15, 6550 ZG Weurt Netherlands. Don't forget to put your name and e-mail address on the CDR and list all the tracks that are used.
Also don't be upset if your mix doesn't make it, or if it takes some time before it is broadcast.

Memories of love by
Ruud van Meijgaard
.
Ruud (who was actually a classmate of mine) sent this as a surprise mix, and it was a surprise indeed to find out he made this mix. Good stuff!
5 tones (sound FX) DJ4Fun 2000
Intro Azul Y Negro 1982
I Love you (sound FX) Yello 1980
Silly Love songs Paul McCartney 1976
Love is in the air John Paul Young 1975
Love can't turn around Farley Jackmaster Funk 1982
Takin' it straight Cori Josias 1983
The Robots Kraftwerk 1978
Radio Activity Kraftwerk 1975
Remember (drums) Gino Soccio 1982
Computer Game Yellow Magic Orchestra 1979
Supernature Cerrone 1977
Der Kommissar (sound FX) Falco 1982
Love is (sound FX) Gino Soccio 1980
I Feel Love Donna Summer 1977
C'est Magnifique (handclaps) Santa Esmeralda 1980
Oh Yeah (sound FX) Yello 1980
The House of the rising Sun Hot RS 1979
You get high in N.Y.C. Revanche 1979
Musicman (drums) Revanche 1979
Contact Edwin Starr 1978
Lay all your Love on me Abba 1980
Fire night dance (drums) Peter Jacques Band 1979
Do you wanna funk Patrick Cowley 1982
Show me your Love (synths) D.D.Sound 1979
Moskow Diskow Telex 1979
Don't go Yazoo 1982
Baby I Love you (drums) Easy going 1979
Blue Monday New Order 1983
Fear (drums) Easy going 1979
Eve of the War Jeff Wayne 1979
Jungle DJ (drums) Kikrokos 1978
I'm a man (drums) Macho 1979
Walking on Music (drums) Peter Jacques Band 1979
Megatron Man Patrick Cowley 1980
Somebody to Love (sound FX) Queen 1976
Babe we're gonna Love tonite Lime 1982
Fly with the wind (drums) Peter Jacques Band 1979
Savage Lover The Ring 1979
Who Loves you The Four Seasons 1975
Sex (synths) Berlin 1982
Ite missa est (beats) Martin Circus 1979
Your Love Lime 1981
Fly with the wind (drums) Peter Jacques Band 1979
Outtro Azul Y Negro 1982
Computer Game (sound FX) Yellow Magic Orchestra 1979

Minimixes classic by Ben Liebrand

Ben Liebrand - Weerbericht
The famous minimix reporting only of bad bad and bad weather
Also appeared on the
collectors editions
.

We take a recent track, and track back to the original sample

Future Groove express - Thru tha roof based on:

Taste of Honey - Boogie Oogie Oogie