2 minimixes classics by Ben Liebrand:

Miami Sound Machine - Conga

Depeche Mode - Megamix

A brandnew mix combiantion by Ben Liebrand:

Prince vs Destiny's Child - Kiss-a-boo

A special studio guest tells us about his all-time classics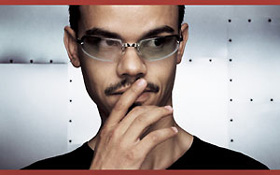 DJ Roog, One of the hottest house DJ's around turns out to be in the DJ business eversince the 80's. After years of playing the best dance music, many of which are now dance classics, Roog gradually introduced more and more house into his set whenever he could. He is now a respected DJ in the house scene and tells us what his roots are:

Prince - Erotic City

Dayton - The sound of music

Rufus & Chacka Kahn - Ain't nobody
The rest of the interview (in dutch) with DJ Roog is available for download
here
.

Minimix classic by Ben Liebrand:

Snow - Informer

Your chance to get your mix played on air. Send them to:
Postbus 15, 6550 ZG Weurt Netherlands. Don't forget to put your name and e-mail address on the CDR and list all the tracks that are used.
Also don't be upset if your mix doesn't make it, or if it takes some time before it is broadcast.
This weeks mix is made by Robert Hoppenbrouwers. He makes a mash-up which is as unlikely, as it is fantastic. The cure provide the instrumentation and Destiny's child the vocals. Ther is even a
video
to it.

The Cure vs. Destiny's Child - Close to a Bug

Minimixes classic by Ben Liebrand

Sinaed O'conner Nothing compares to you

We take a recent track, and track back to the original sample

Fatman Scoop - Be Faithfull
Fatman has loaded his latest hit with samples, the most prominent being:

Chic - Chic Cheer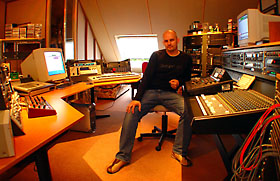 All mixes and remixes by
Ben Liebrand
exept as noted otherwise

Ben spins live at the wheels of steel. Check
here

Tonight : Mixfreaks meeting